* Small delay for this post, so sorry! Starting from next week they'll be posted on Wednesdays as usual 😉
Empire of Storms by Sarah J. Maas

Series: Throne of Glass #5
Genre: YA, , fantasy, romance, fae
Release date: September 6th 2016
Publisher: Bloomsbury
Length: 693 pages
The long path to the throne has only just begun for Aelin Galathynius. Loyalties have been broken and bought, friends have been lost and gained, and those who possess magic find themselves at odds with those who don't.
As the kingdoms of Erilea fracture around her, enemies must become allies if Aelin is to keep those she loves from falling to the dark forces poised to claim her world. With war looming on all horizons, the only chance for salvation lies in a desperate quest that may mark the end of everything Aelin holds dear.
Aelin's journey from assassin to queen has entranced millions across the globe, and this fifth installment will leave fans breathless. Will Aelin succeed in keeping her world from splintering, or will it all come crashing down?
Little note: FINALLY!!!!!!!! Now if Amazon would hurry the hell up an deliver my copy, it would be even better!

---
And the Trees Crept In  by Dawn Kurtagich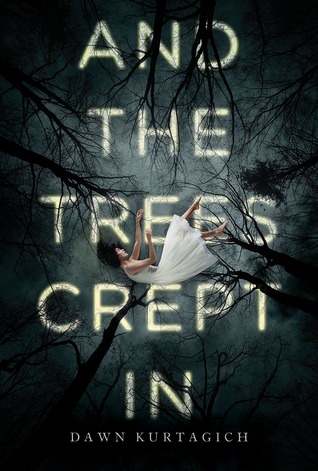 Series: Standalone
Genre: YA, horror,
Release date: September 6th 2016
Publisher: Little, Brown Books for Young Readers
Length: 352 pages
A stunning, terrifying novel about a house the color of blood and the two sisters who are trapped there, by The Dead House author Dawn Kurtagich

When Silla and Nori arrive at their aunt's home, it's immediately clear that the "blood manor" is cursed. The creaking of the house and the stillness of the woods surrounding them would be enough of a sign, but there are secrets too–the questions that Silla can't ignore: Who is the beautiful boy that's appeared from the woods? Who is the man that her little sister sees, but no one else? And why does it seem that, ever since they arrived, the trees have been creeping closer?
Filled with just as many twists and turns as The Dead House, and with achingly beautiful, chilling language that delivers haunting scenes, AND THE TREES CREPT IN is the perfect follow-up novel for master horror writer Dawn Kurtagich.
Little note: I seriously need to read some horror/mystery books this year!! But October is coming!!! 😀