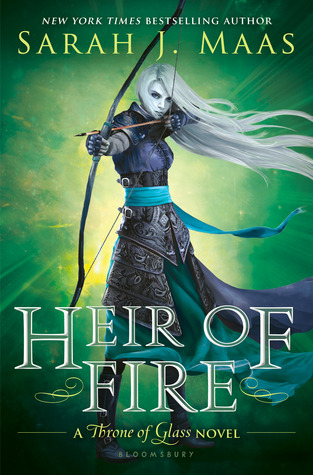 Series:
Throne of Glass #3
Genre
: YA, fantasy, romance
Release date
: September 2nd 2014
Length
: 652 pages
She was th
e heir of ash and fire, and she would bow to no one.

Celaena Sardothien has survived deadly contests and shattering heartbreak—but at an unspeakable cost. Now she must travel to a new land to confront her darkest truth…a truth about her heritage that could change her life—and her future—forever.
Meanwhile, brutal and monstrous forces are gathering on the horizon, intent on enslaving her world. To defeat them, Celaena must find the strength to not only fight her inner demons but to battle the evil that is about to be unleashed.
The king's assassin takes on an even greater destiny and burns brighter than ever before in this follow-up to the New York Times bestselling Crown of Midnight.
My thoughts
You wouldn't believe me if I told you how many times I attempted to write a review for this book. It is not possible. It's just so good and if I need to sum up everything I love about it, then I would just need to give you the book. Of course, if you read the previous book, you would have picked it up anyway, because you just can't quit with this series. Sarah J Maas gripped me (and probably YOU too!) from the first page of Throne of Glass and I don't think she will loosen that grip until the last page of the last book. I love it. I love it, I love it. I. LOVE. IT. Sarah, you are my Queen and I bow to you.
Anyway, anything that I wasn't able to phrase in sentences, will be explained with these gifs:
And finally, when you're finished reading it, this is me/you:
Don't tell me I didn't warn you…